Stress and Learning: Effects and Solutions
Learn how stress affects your ability to learn and what you can do to overcome it.
The Negative Effects of Stress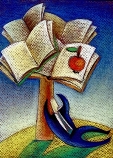 No matter what age you are, if you are under stress it will affect your ability to learn, think and perform at your best. Severe stress releases chemicals in our brains and bodies that can hamper our performance for several days.
If the stress is severe and ongoing, it can literally shrink an area in our brains called the hippocampus, which is a key site for higher thinking skills and memory!
To learn more about the negative effects of stress on learning, go to: The Effects of Stress
---
Stress Management Techniques
Because stress is detrimental to our ability to learn, numerous scientists, educators and psychologists have worked hard to develop techniques, exercises and software programs that can help us dissolve it.
I have gathered together here some of the best companies, software programs and techniques that I could find on stress and learning. I hope you enjoy exploring them!
The HeartMath Institute

For the last 17 years, the HeartMath Institute has led the effort to understand the role the heart--and our emotions--play in our ability to perform at the highest levels.

For more information, go to: The HeartMath Institute



The Emotional Freedom Technique

EFT, or the Emotional Freedom Technique, has a remarkable ability to lower stress or eliminate it altogether. The results for learning, creating and healing are often astounding.

For more information, go to: Dissolve Stress with EFT



Return Home from Stress and Learning